Color Concentrates
Call today for a quote: 877.203.6602
Primex develops custom color concentrates to match requirements for tone, shade, and performance. We create high-quality masterbatches and uniquely engineered concentrates to add plastic coloring solutions to any commercial, medical, or food-grade application.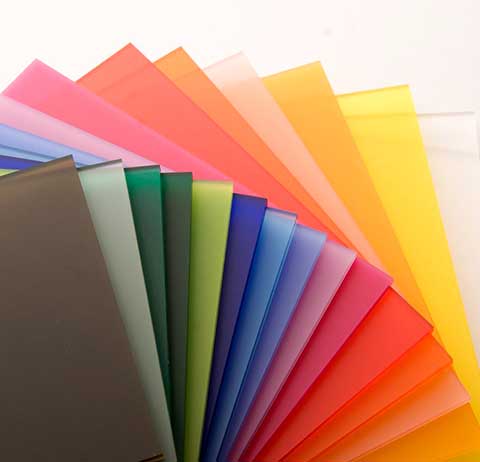 Features
Speed: Our expert team delivers solutions rapidly—from order to shipping in ten days or less—on any size order from 50-lb bags to full truck-loads. We keep white and black masterbatches in stock for same-day shipping.
Innovation: Our BioColor innovation extends custom color to eco-friendly resins and materials, enhancing your brand's sustainability.
Convenience: Our vertically integrated business model makes it easy to add custom color to your resin, sheet, molding, or fully assembled plastic solution.
Focus: Our team stays focused on color trends and color strategy. We deliver colorants to enhance your product today and into the future.
Customization
We can add custom color concentrates to your resin or to a product we create for you. Our plastic color concentrates are compatible with a wide range of resins and materials and are easily customized with effects and additives.
Resin Compatibility
APET (amorphous polyethylene terephthalate)
ASA (polyacrylic styrene acrylonitrile)
EMAC (polyethylene methyl acrylate)
EVA (ethylene vinyl acetate copolymer)
GFR (glass fiber reinforced various resins)
GPPS (general purpose polystyrene)
HIPS (high-impact polystyrene)
LDPE (low-density polyethylene)
LLDPE (linear low-density polyethylene)
PA (polyamide, aka nylon)
PBAT (polybutylene adipate terephthalate)
PBT (polybutylene terephthalate)
PBS (polybutylene succinate)
PC (polycarbonate)
PCTG (glycol-modified PCT)
PHA (polyhydroxyalkanoate)
PLA (polylactic acid)
PMMA (aka acrylic, Plexiglas)
PS (polystyrene)
SAN (polystyrene acrylonitrile)
SBC (styrene-butadiene copolymer)
SMMA (styrene methyl methacrylate copolymer)
TPE (thermoplastic elastomer)
TPO (thermoplastic polyolefin)
TPU (thermoplastic polyurethane)
TPV
Effects
Diamond sparkle
Dulling/deglossing
Fluorescent
Frosted
Iridescent
Marble/granite
Metallic
Pearlescent
Phosphorescent
Translucent
Transparent
Scratch- and mar-resistant additives
Lightweighting
Shielding (IR)
Oxygen scavengers
High heat
Colorant and additive combinations
Compliant Formulations
Color Concentrates
Primex color concentrates can also be specially formulated to meet international certification requirements.
"PCCA Customer Service is out-of-control great. Thank you for doing what you do for us."
Ready to Talk?
We work with ambitious leaders who want to define the future, not hide from it. Together, we achieve extraordinary outcomes.
"*" indicates required fields