Sustainable Solutions in Plastics
Designing plastic solutions that create value today and transform the future.
Creating Lifesaving PPE During the COVID-19 Outbreak
"We can't overstate the positive impact this will have for our heroes on the frontlines during this outbreak."
—Craig Kinyon, Reid Health President/CEO
100 Million+ lbs
The number of pounds of plastic Primex converts into recycled materials every year
Primex is a multi-faceted operation with locations across the United States and in England.
Each facility is specialized based on their manufacturing capabilities, the demands of their customer base, and the needs of their community.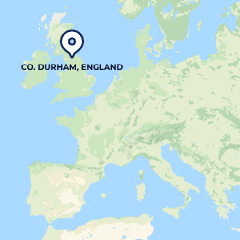 Experience
Primex has been an industry leader since 1965—with one owner, one company, one direction, and one solution.
Excellence
Primex is dedicated to building relationships, customer satisfaction, quality, continuous improvement, and sustainability.
Expertise
Primex is large enough to handle your requirements; small enough to handle your needs.